Articles
August 13, 2018
Researchers in Girona have found a molecule in EVOO that can specifically inhibit breast cancer stem cells in cell and tumor cultures. The discovery opens up promising new possibilities for directly targeting cancer stem cells (CSC), an aggressive type of cancer cell often responsible for relapse in cancer patients. The study was led by Javier Menendez, head of the Metabolism and Cancer group, a joint initiative by the Catalan Institute of Oncology's (ICO) ProCURE program and the Girona Biomedical Research Institute (IDIBGI)...
---
July 15, 2018
Australian researchers compared the effects of heating on extra virgin olive oil (EVOO) and an array of other common cooking oils in a powerful new study. They found EVOO to be the safest and most stable even when used at high temperatures. The investigation also dispelled several erroneous beliefs associated with cooking oils...
---
April 12, 2018
This ancient remedy is unbelievably versatile and good for your body—both inside and out! Longevity Can olive oil make you "forget to die"? It's true that people live longer in some regions where they follow the Mediterranean diet, and scientists have studied the benefits of olive oil—specifically extra-virgin olive oil (EVOO)—with respect to this phenomenon. "Olive oil is a monounsaturated fat, rich in polyphenols," says Neal Shipley, MD, medical director at Northwell Health-GoHealth Urgent Care in New York. "Polyphenols are known to be a valuable component of a healthful diet, fighting age-related diseases such as high blood pressure and heart disease."...
---
March 01, 2018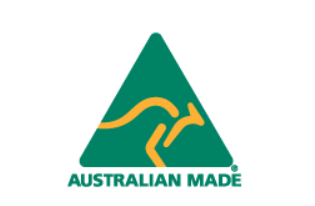 Thanks to each and every one of our customers for buying @AustralianMade! We are proud to grow locally...
---
February 12, 2018
It's no secret that olives pack a powerful health punch. Pressed into cooking oil or eaten cured and whole, these little fruits are building a rep as excellent heart helpers, but the benefits go beyond just a cardiovascular boost. Know these major perks, and you'll want to start living the Mediterranean way...