Articles
October 08, 2019
New research found eating olive oil at least once a week was associated with lower platelet activity in obese adults. Since platelets are involved in blood clot formation, this effect could reduce the risk of a heart attack or stroke. Olive oil is a vital part of the Mediterranean diet, which has been linked to cardiovascular benefits. Platelets are fragments of blood cells that bind together when activated. When a blood vessel suffers harm, platelets rush to the damaged site to form a plug; however, this beneficial process can become a threat to health...
---
September 20, 2019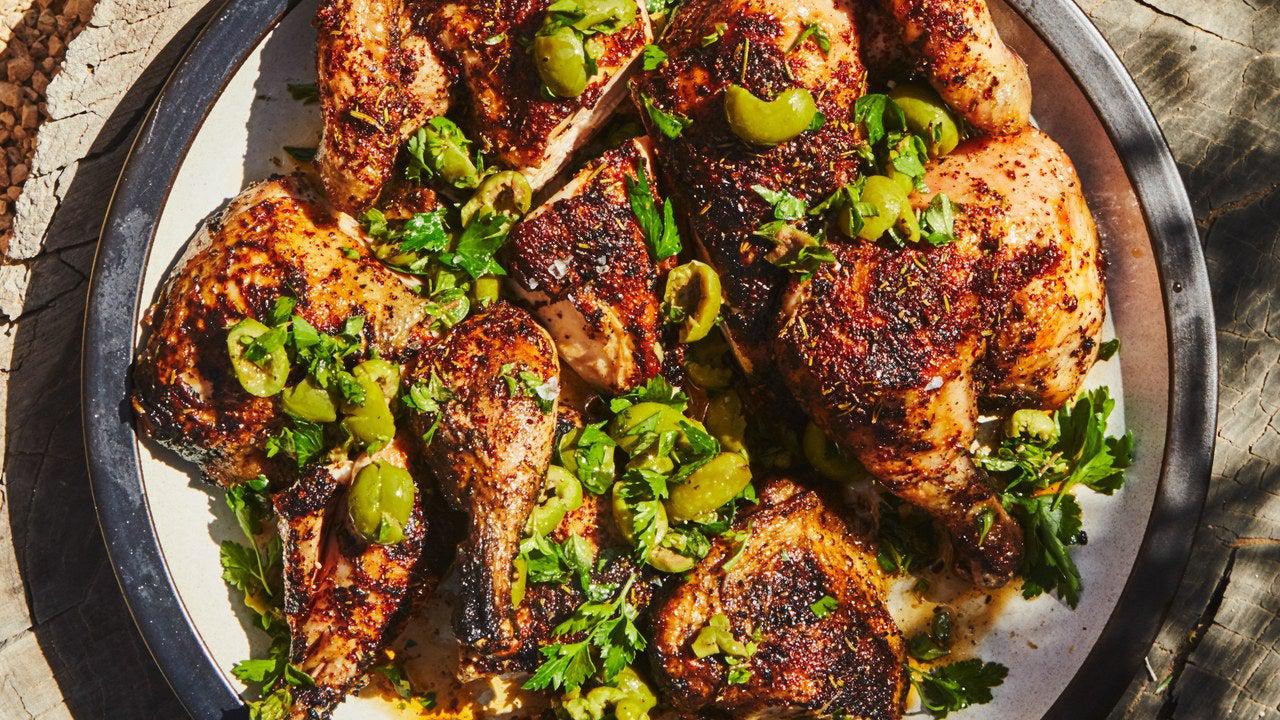 Butterflied Chicken with Herbs and Cracked Olives Serves: 8 Ingredients Crust 2 x 3.5-4pound chickens, backbones removed Kosher salt, freshly ground pepper 6 garlic cloves, finely grated 1/4 cup Aleppo-style pepper 1/4 cup finely chopped rosemary 1/2 cup olive oil, divided half 1 cup green olives, pitted, torn 1/4 cup fresh lemon juice 1/4 cup chopped oregano 1/2 cup chopped parsley, plus leaves for serving...
---
September 02, 2019
Cooking vegetables in sofrito (sauté) with extra virgin olive oil favours the absorption and release of bioactive compounds of its traditional ingredients (garlic, onion and tomato), according to the study conducted by a research team of the Faculty of Pharmacy and Food Sciences at the University of Barcelona (UB), from the Physiopathology of Obesity and Nutrition Networking Biomedical Research Centre (CIBERobn) and the Diabetes and Associated Metabolic Diseases Networking Biomedical Research (CIBERDEM), led by the tenure lecturer Rosa M. Lamuela. These results, published in the science journal Molecules, allow an insight on the mechanisms with which gastronomy could play a relevant role in the health-improving effects of the Mediterranean Diet...
---
August 19, 2019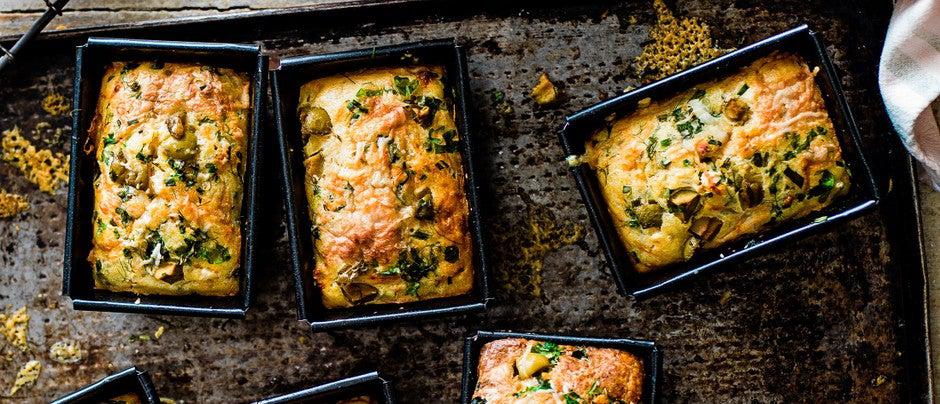 Mini herb, green olive and buttermilk cornbreads Cooking Time: 45 mins Makes: 10-12 Ingredients 200g plain flour 100g cornmeal or polenta 2 teaspoons baking powder 1 teaspoon sugar 1/2 teaspoon salt...
---
August 07, 2019
Researchers from the U.K., Australia and Spain explored the link between the risk of depression and following a high-quality diet rich in plant foods like the Mediterranean diet (MedDiet). They found close adherence to the eating plan could substantially reduce the likelihood of developing the mental illness. The Centers for Disease Control and Prevention reports that 8.1 percent of American adults suffered from depression in a given two-week period from 2013 to 2016. Symptoms include poor sleep and appetite, as well as low mood and a loss of interest in life. Because medication is only effective in one-third of cases, the researchers believe modifying risk factors, such as diet, has value...